Spacious Event Venue in Los Angeles For All Occasions
Welcome to Avanti Banquet Hall! Our Los Angeles event venue is the perfect choice for wedding receptions, birthdays, parties, and corporate events.
With room for 350 guests, Avanti Banquet Hall is an event venue that can comfortably accommodate friends, family, and colleagues—and they can dance the night away on our spacious white marble dance floor. We provide state-of-the-art LED lighting to ramp up the atmosphere, and we have plenty of other outstanding amenities to make your party truly memorable.
See More Photos
Check Availability
An Unmatched Event Venue Bringing You The Best Of Everything
From the moment you step into Avanti, you'll feel like a celebrity. Our space, décor, customization, catering, and service go above and beyond to bring your event to life. Each and every member of our expert staff brings a passion and dedication to the job that is unsurpassed by any other event venue in Los Angeles. We make every effort to ensure your event goes smoothly and will be remembered for a lifetime. Our priority is to give you a place to make amazing memories!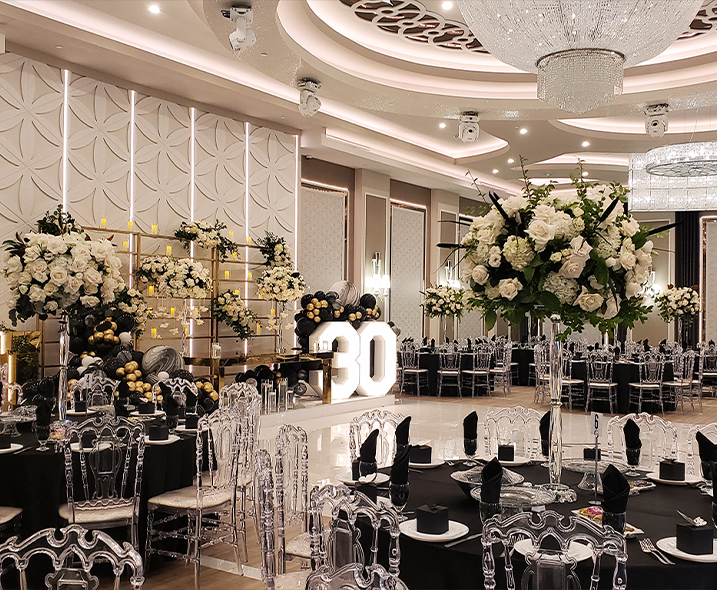 Venue Amenities
Avanti Banquet Hall offers numerous unique amenities for our clients, including:
Capacity: 350 Guests
State-of-the-art LED lighting system
Spacious white marble dance floor
Fine dining and in-house catering
Entertainment stage
Foyer for cocktail hour
On-site parking with valet
Our outstanding amenities will bring a upscale style and sophistication to your special event.
We work hard to transform our banquet hall to match your vision. We are more than just an event venue—we're also a full-service event planning company that offers a variety of services, such as customized lighting throughout the venue and world-class catering that's sure to impress your guests.
Host Your Unforgettable Party At Our Event Space In Los Angeles
With our extraordinary ballroom, stage, lighting, valet parking, catering, and outstanding service, Avanti Banquet Hall provides everything you could need or want for your party. Our versatile Los Angeles event venue can be transformed to match any style or theme, for everything from weddings to parties to corporate events.
Avanti Banquet Hall is perfect for parties and events of every kind. These are just a few of the special occasions we host at our Los Angeles event space:

Weddings
Allow Avanti to host your wedding and help create lifelong memories. Our gorgeous event venue makes the ultimate backdrop for the most romantic weddings. We provide a fairytale ballroom, some of the best catering in the area, exceptional service for your guests, and amenities that can be customized to your exact style and theme.
Learn More

Quinceañeras
What better way to celebrate such a special time in life than at Avanti Banquet Hall? We are the ideal quinceañera venue, with an electric atmosphere, dance floor, stage, LED lighting, delicious food, and much more. We know how important quinceañeras are, and we work hard to make them special!
Learn More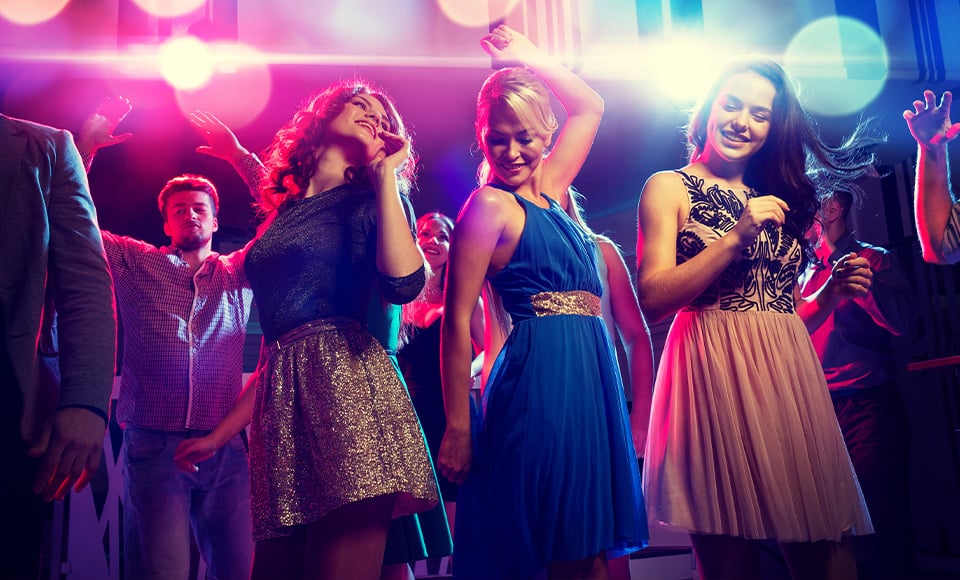 Special Event Celebrations
If you're planning an upcoming birthday, anniversary, christening, retirement party, product launch, film premiere, fundraising gala, or award ceremony, Avanti Banquet Hall is the perfect event venue for you. We have everything you need to host a successful, exciting, memorable event. With a stunning event space in Los Angeles, customizable amenities, well-known catering, and outstanding service, we have you and your guests completely covered!
Engagement Parties
Christenings & Baptisms
Bar & Mat Mitzvahs
Bridal Showers
Baby Showers
Anniversaries
Graduation Parties
Fundraising Galas
Awards Ceremonies
Charity Events
Company Luncheon
Product Launches
Holiday Parties
Team Building Events
Filming
Dining And Catering
At Avanti Banquet Hall, we're more than an outstanding Los Angeles event venue. We're also known for our impeccable food. From traditional Mediterranean to American to Mexican to Greek, our professional chefs will beautifully prepare any type of food for any type of event. We believe that good food brings people even closer, and every party should feature amazing dishes.
See Dining Options