Everyone knows that one of the most important elements of a quinceañera is the theme. Quinceañera themes reflect the taste and personality of the birthday girl, and because of this—plus the fact that all of the party décor will be centered around it—it's not a light decision to make.
So what are some inspirational quinceañera themes? There are some timeless classics, such as "Western", and then there are some more modern ones, such as "Aladdin", "photography", or even superheroes. And then some girls choose to keep it simple with just their favorite colors.
If you're currently planning a quinceañera of your own, take a look at our list of helpful and inspirational quinceañera themes to get your wheels turning.
Fairy Tale
Another classic when it comes to quinceañera themes, "fairy tale" can mean many things. Guests can come dressed as their favorite fairy tale princess or character, or they can simply come dressed as if they stepped right out of an enchanted forest. Vendors can do face painting or hair braiding, and the décor can be wild and fun. Of course, most of the birthday girls who choose a fairy tale quinceañera theme decide to be their favorite princess, and select a dress to reflect that decision.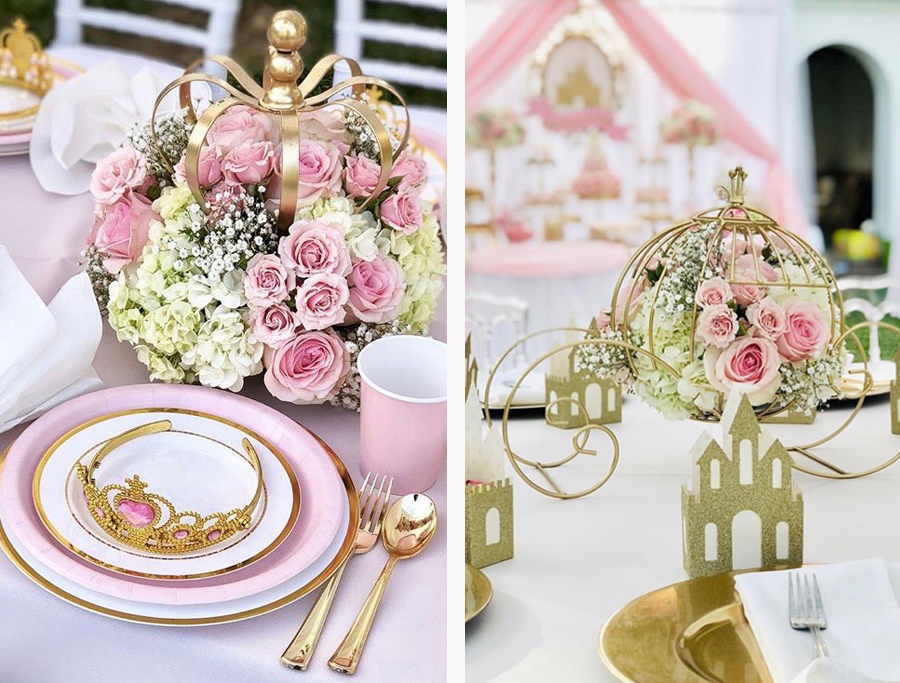 Masquerade
One of the most sophisticated and cinematic quinceañera themes is a masquerade. Make sure guests know to dress up and wear a unique mask, and typically the color palette for this theme is darker: black, gray, royal purple, navy blue, gold, etc. This is a fantastic quinceañera theme for anyone who may not want something too pink and/or girly.
Western
Many birthday girls choose a Western theme for their quinceañera. This is an energetic, lively theme with lots of great opportunities for photos. Ask guests to dress in "country attire" for even more fun. Traditional American cuisine makes for delicious catering, and décor can include plaid and lace, cowboy hats, rustic barn tones, wooden signs, bandanas, mason jars, and sunflowers.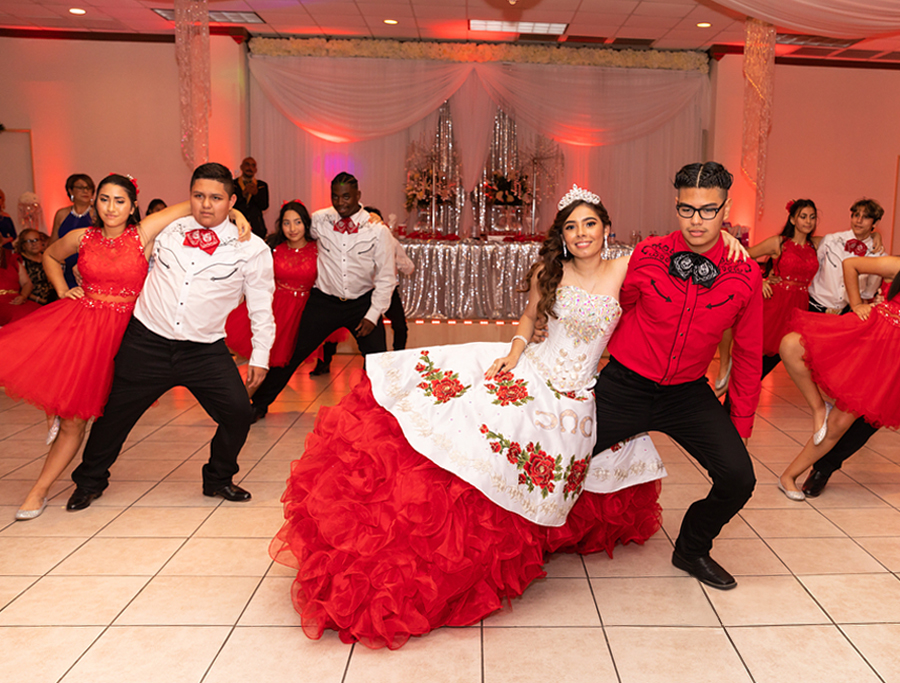 Hollywood
One of the best and brightest quinceañera themes, "Hollywood" has been a favorite for years. Whether you decide to have your guests dress as their favorite celebrity or just dress up to the nines, this is an opportunity for everyone to look amazing and have an amazing time together. 3D glasses, gold stars, movie tickets, and rope barriers all make incredible décor. You can have a red carpet, "paparazzi", and movie-themed food like popcorn and candy. You can even give out awards to different guests as prizes (Best Costume, Best Dance Performance, Most Food Eaten, etc.)!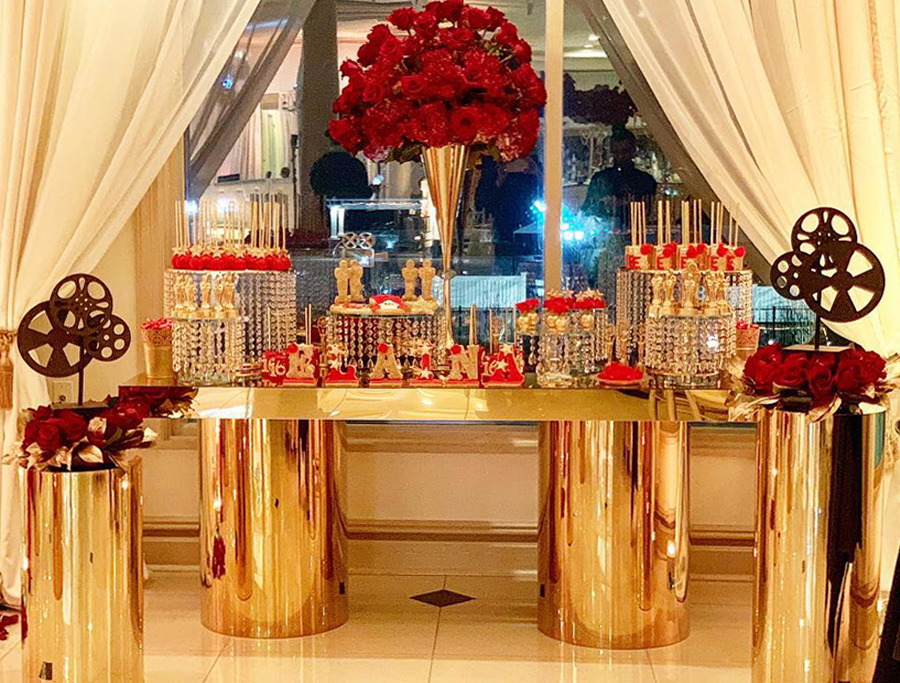 Candy
Not only is candy delicious and fun—it makes for fabulous décor. All those eye-popping colors, different shapes, and sparkling sugar! This opens the opportunity for chocolate fountains, cupcakes of all kinds, a donut wall, cake pops, a sundae bar…the possibilities are endless. Candy can truly be beautiful, and remains one of the most popular quinceañera themes.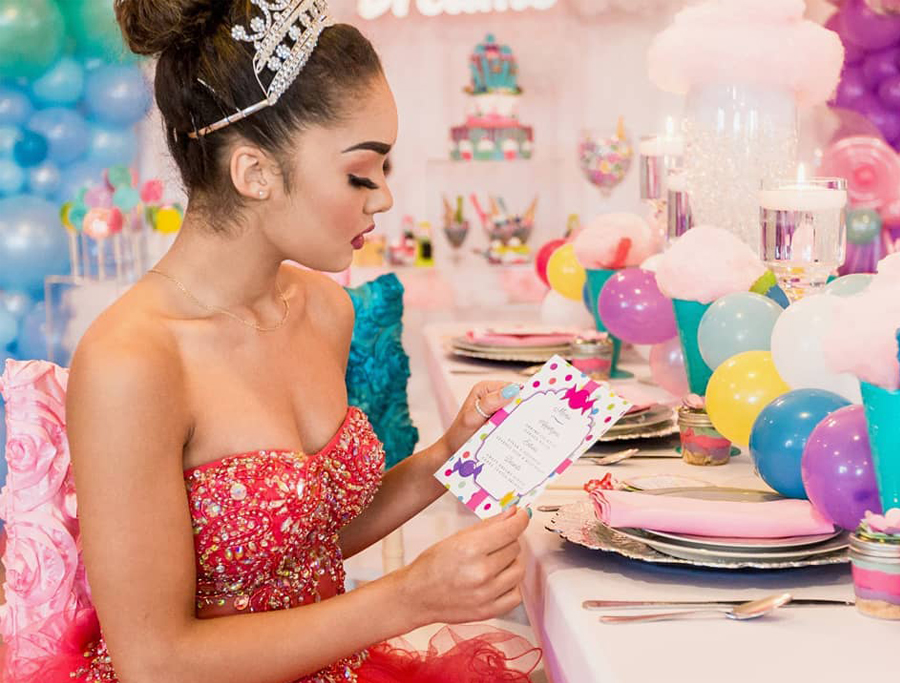 Mariachi
Celebrate your heritage with a lively and exciting mariachi-themed quinceañera, complete with incredible Mexican catering, dazzling colors, and fun décor. Make sure to have lots of maracas, guitars, sombreros, cactuses, woven sarapes, and piñatas around. Mariachi quinceañeras also have lots of gorgeous options for dresses.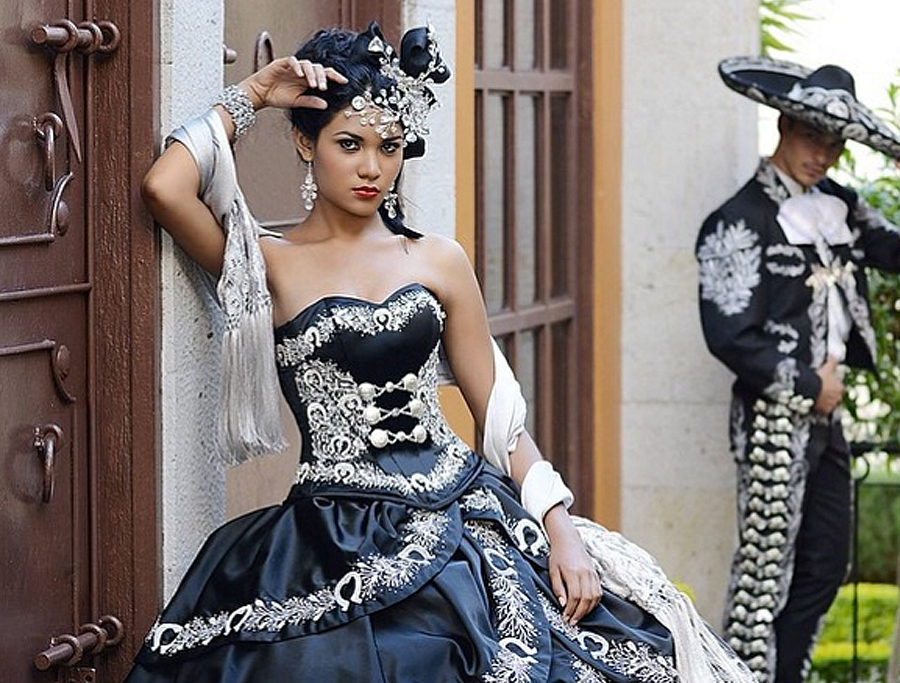 Under The Sea
Aquatic colors can be so beautiful (shades of blue, teal, purple, yellow, and bright pink), and what's more fun than an under the sea motif? There are many ways to be creative with this quinceañera theme. There is endless inspiration for food, décor, and favors with this theme, and you can even wear a mermaid silhouetted quinceañera dress and flashy makeup. And there's never been a better excuse to decorate with colorful sequins, fishbowls, and treasure chests.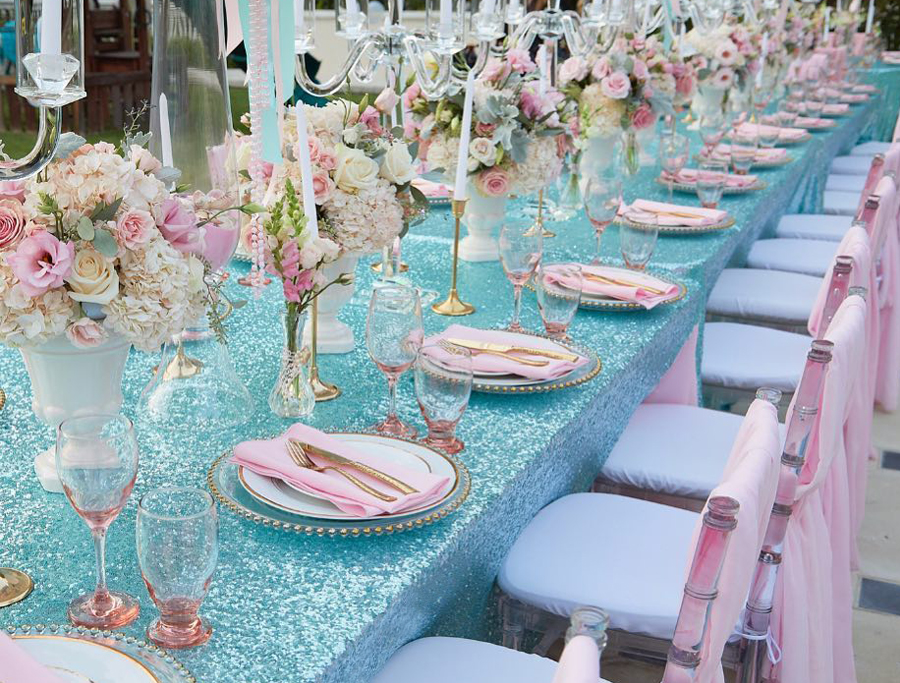 Paris
Nearly all girls dream of Paris, which makes it a very popular quinceañera theme. And why not? Paris is romantic, beautiful, and exotic. This theme provides plenty of décor and food options, as well as beautiful choices for colors (pink, white, black, and gold). The catering can all be French, and you can look to the Eiffel Tower, Chanel No. 5, Fluer-de-lys, and the Louvre for inspired centerpieces and backdrops.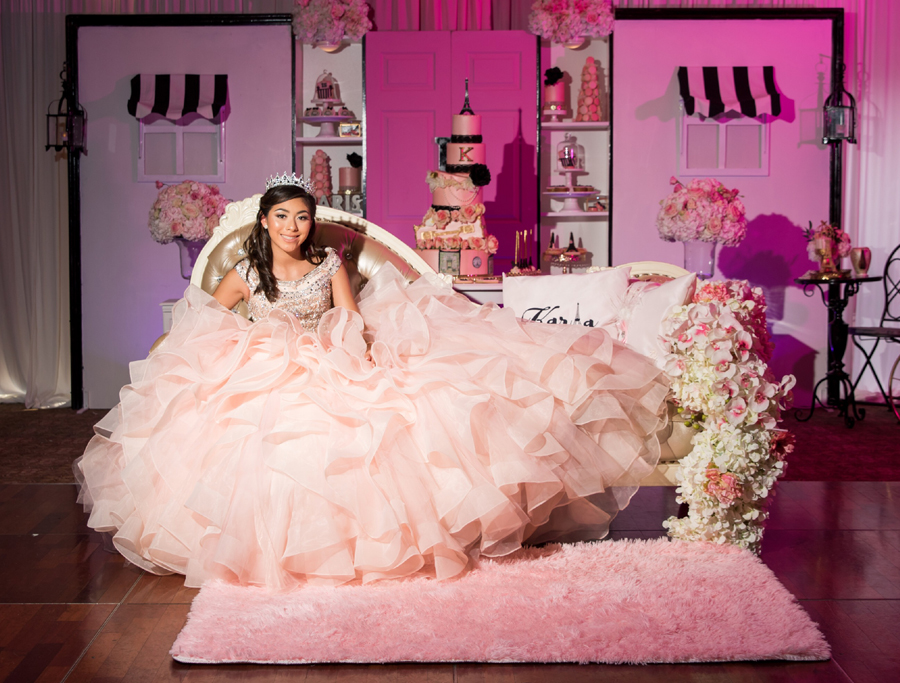 Black And White
As mentioned before, many birthday girls celebrating their quinceañera choose to just stick with a certain color palette for their party. One of the most sophisticated and popular is "black and white ball", where guests are only allowed to wear black and/or white, and must dress their best. This makes decorating easy (yet stunning), as a lot of the guesswork is removed. A classic bit of décor is a black-and-white checkerboard dance floor.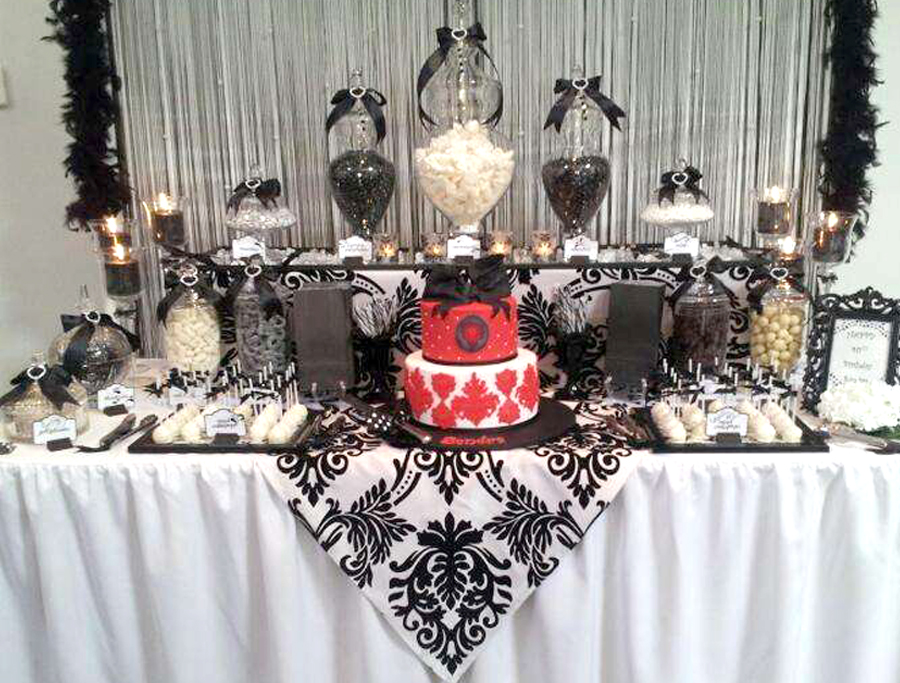 Decade Themed
What's more fun than a 1950s sock hop? Or a groovy 1960s hippie party? What about an electric 1970s disco, or even a 1990s pop parade? This always makes a great quinceañera theme, but it's all about the dress code and décor—so make sure guests know exactly what decade they're representing!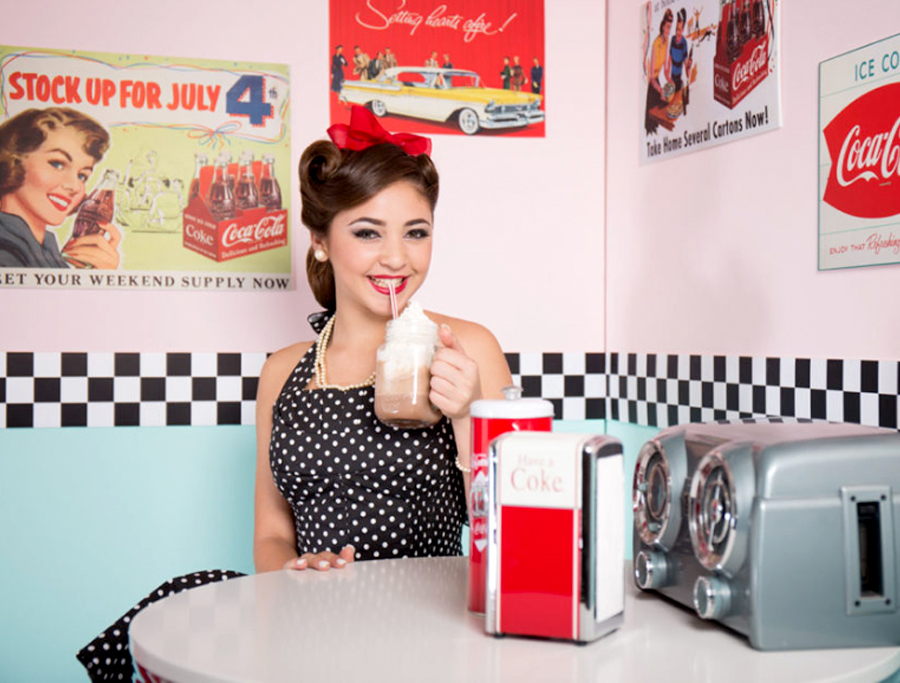 The main thing to keep in mind when choosing quinceañera themes is this: find something that is fun and represents the birthday girl. It's all about her, so make it count!
And if you're searching for just the right quinceañera venue, our team at Avanti is here for you! Take a look at our gallery, and contact us for availability.