Delight In Avanti Banquet Hall's First-Class Food Catering
At Avanti Banquet Hall, we believe in variety when it comes to dining. This is why we accommodate to any type of menu and dining style for our clients.
Our team will work with you to create a menu that fits perfectly with your vision for the event. Choose from a variety of food catering options including authentic Mediterranean cuisine, traditional American, Mexican, Greek, or a mix of your favorite aspects from all of these.
Our state-of-the-art kitchen is equipped with the freshest and best quality ingredients, with experienced chefs creating dishes that are sure to entice your taste buds and satisfy your cravings. At Avanti, we provide some of the very best food catering in Los Angeles, for any type of event.
Explore Venue
Check Availability
Dining Options
Everyone knows that one of the most important elements of any event is the food—which is why Avanti Banquet Hall has menu options for every type of guest. Our experienced staff will help plan the perfect menu for you and your guests. The following are the most popular food catering services that we offer: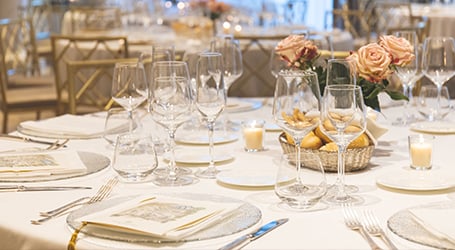 Family Style
Avanti Banquet Hall's family-style dining is served by professional waiters. Large portions of pre-selected food is brought out to your guests' table on large platters, and everyone helps themselves—"family style". From delicious salads to fish and steak meals, everything is brought directly to the tables. Your guests can enjoy a variety of foods without having to leave their seat.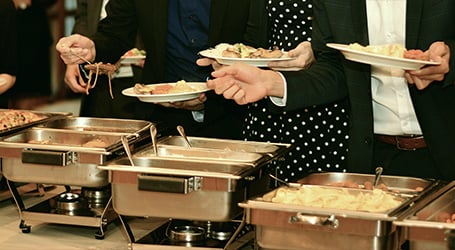 Buffet Style
With buffet style catering, your guests can choose from a variety of delectable cuisine prepared by our excellent chefs. With the buffet set up around the venue, your guests can easily get the exact type of food they want. This style of dining doesn't fill up the dining tables with unwanted food, but instead leaves room for comfortable socializing with those sitting with you.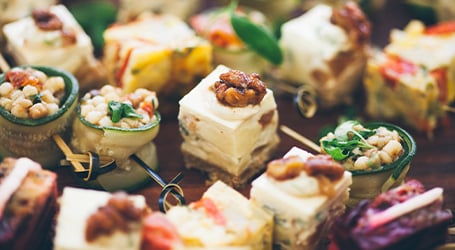 Hors d'oeuvre
Gourmet appetizers passed around on trays are a convenient way for your guests to eat delicious food while comfortably socializing with each other. One of our staff members will assist you in selecting from our wide selection of appetizers for your special occasion. You and your guests are sure to enjoy the food and the interactive element of your event.
Wedding Catering
One of the very best parts of any wedding reception is, of course, the food. Your guests will be expecting the best, and that's exactly what your first meal as a married couple should be—the best. At Avanti Banquet Hall, we are known for our excellent wedding catering. Our chefs carefully prepare only the most delicious dishes for every event, and we are happy to work with you to design just the right menu for your big day.
Explore Venue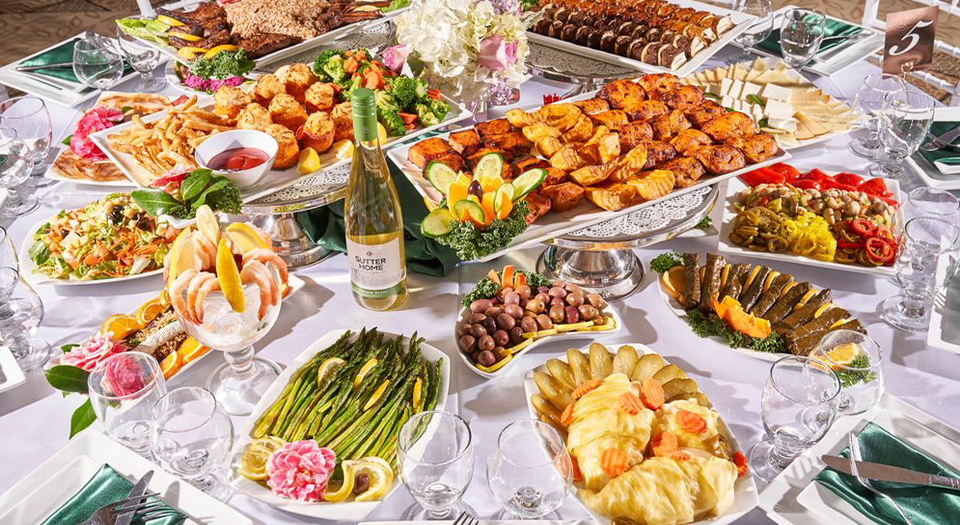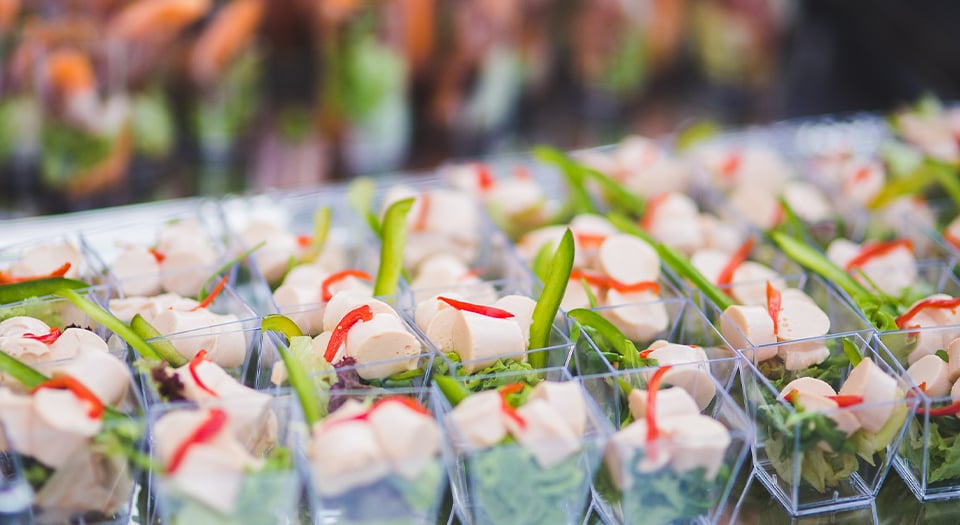 Take-Out Catering
If you're hosting an event that's not at our venue but you still want our catering, we conveniently offer take-out catering services. Whether you want traditional Mediterranean catering or something a little unique to match a specific theme or style, we will be happy to meet your menu needs. Be sure to give us plenty of time to prepare your order so that it's exactly what you want. We recommend ordering your take-out catering a week before your event.
Call Us: 818-691-6776