With the average couple booking no less than 14 vendors for their wedding, you can see how these artists, sellers, and chefs play a very important role for those about to tie the knot. And perhaps just when you thought you had everything covered, wedding vendors have a way of leading you to yet another vendor…and another.
So, first of all, who are these vendors? What services are typically needed for a wedding?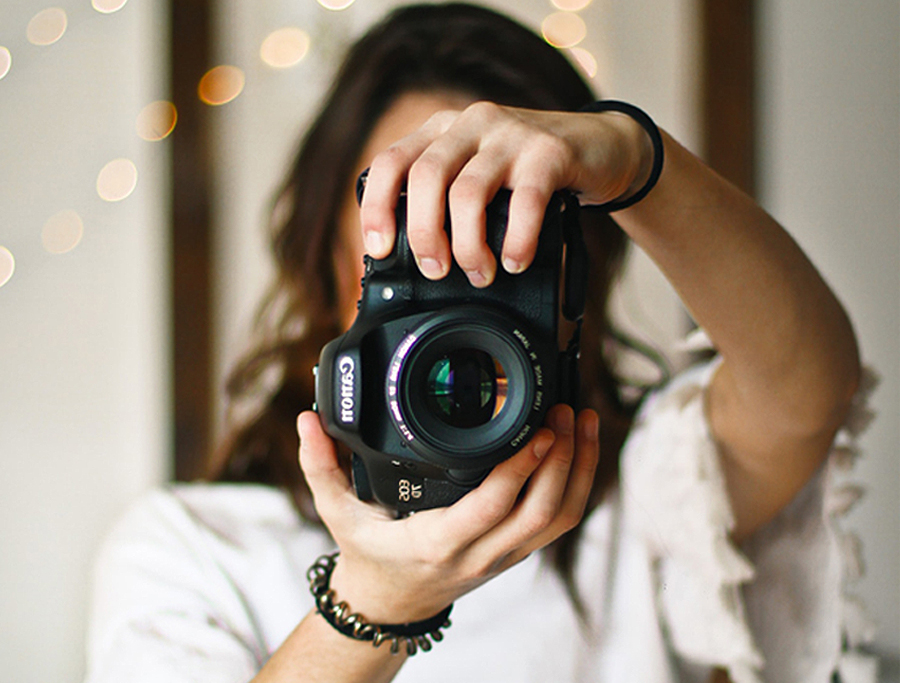 Wedding Vendors You Will Need
Here's a helpful list of typical wedding vendors:
Photographer
Officiant
Wedding Planners/Coordinators
Makeup Artist
Hair Stylist
Florist
Rental Companies (tables/chairs/dishes)
Baker
Caterer
Reception Band/DJ
Cocktail Hour Band
Videographer
Stationer
Favors Vendor
Transportation
Specialty Vendors (any unique dancers, artists, etc.)
There are many options available for all of these. Take a look at your local wedding vendor websites for some inspiration.
When To Book Vendors
So when exactly should you book these important vendors? Whatever you do, don't leave it until the last minute—or else you'll probably end up with your 5th or 6th choice.
Here's a rough guide to help direct you.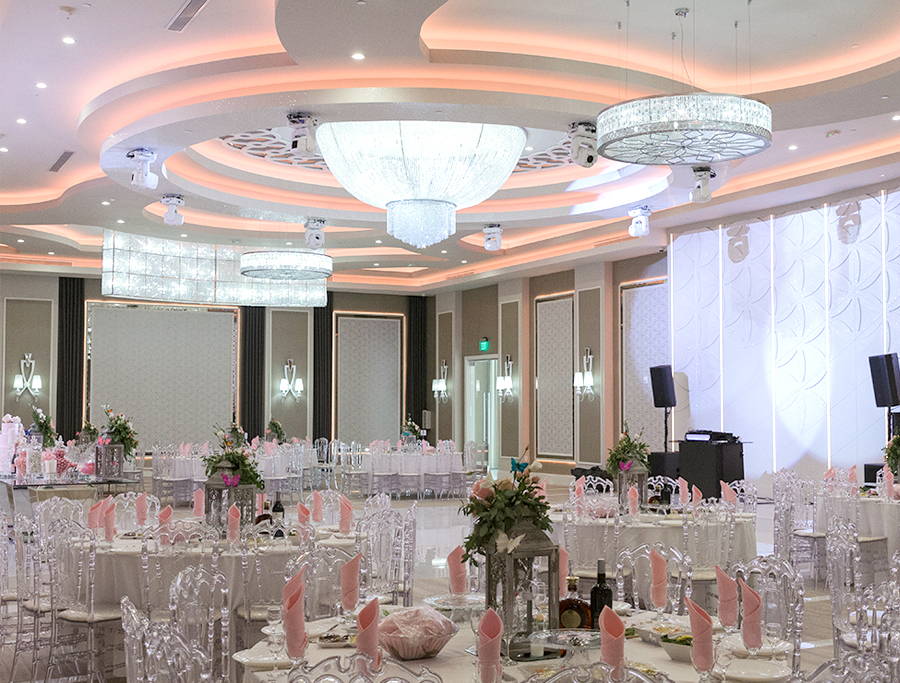 9-12 months Before The Wedding:
Venue, Wedding Planner, Photographer
Before you begin booking vendors, it's important to select your wedding venue. This is because your wedding planner can't properly do their job without understanding the venue. So, first things first: choose your dream wedding venue.
If your wedding planner is actually helping you find a venue, then of course you should book him or her first. Our word of advice: book your wedding planner very early on if they are going to be working with you long-term regarding your wedding.
As for the photographer, we recommend hiring your first choice as soon as possible. Wedding photographers get booked up very fast, and you don't want to be disappointed if they're taken on your wedding date.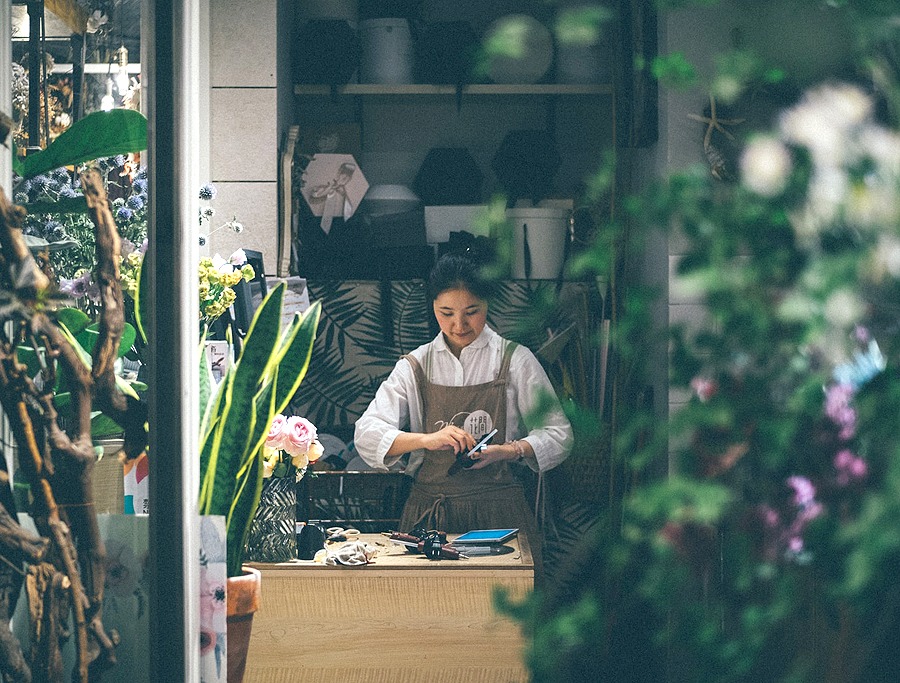 7-8 Months Before The Wedding:
Florist, Caterer, Band/DJ
Booking your florist very early on is vital. Why? Because not only do good florists get booked up quickly; you'll also need to begin the conversation with him or her early in order to get the flowers you want. Flowers can be tricky, so beginning a relationship with your preferred florist early is very wise.
It's also smart to book your caterer and band/DJ early as well. This is for the same reason as the photographer: the good ones get snatched up! And of course, the right catering and music makes or breaks a wedding reception.
5-6 Months Before The Wedding:
Videographer, Invitation Designer,
Rental Companies, Bartender, Officiant
Booking your invitation designer and rental companies 5-6 months before the wedding will ensure that you're leaving wiggle room for revisions and guest count changes.
4-5 Months Before The Wedding:
Baker
Again, bakers are a popular type of wedding vendor that get booked up in a snap. Don't drag your heels on finding, meeting, and hiring yours.
Bonus: 4-5 months before your wedding is also the perfect time to order your bridesmaid and groomsmen attire. This will allow for any alterations that need to be made.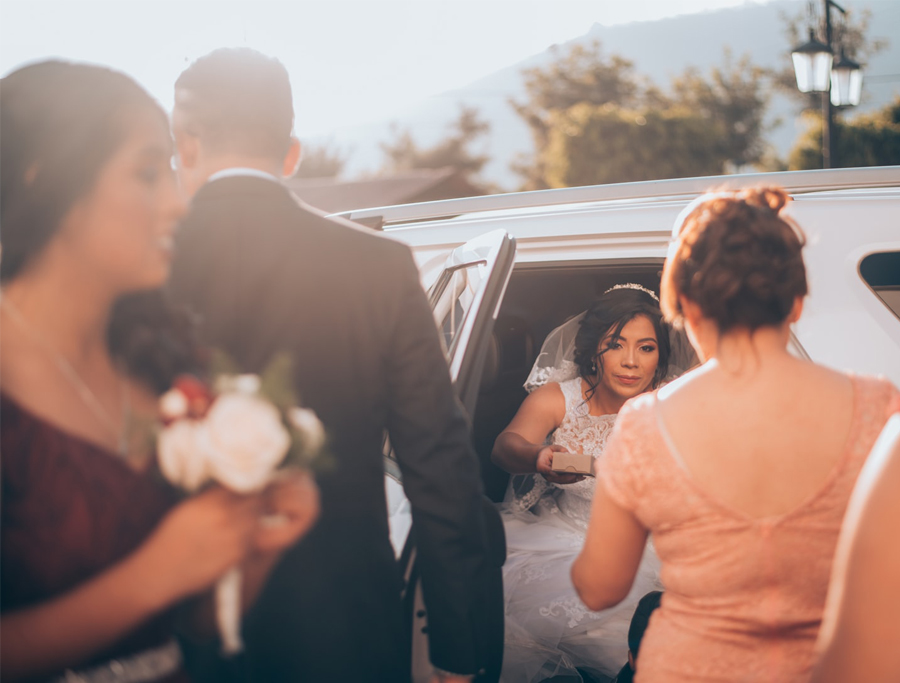 2-3 Months Before The Wedding:
Transportation Company, Hair & Makeup
No matter if you're planning on renting a fancy town car, limousine, or a simple Uber—you need to have a plan figured out and the company booked 2-3 months before your wedding day. Don't leave this one until the last minute.
As for hair and makeup artists, 2-3 months before your wedding should be an adequate amount of time. Make sure to do a hair and makeup trial before deciding on your artist and stylist.
How Do Vendors Price Their Services?
Something that bothers many couples is when they're searching through wedding vendor websites, looking for pricing, and can't find it.
Why don't these vendors just list their prices? Are they trying to scam everyone?
No. There are actually many reasons why wedding vendors often don't list their pricing online. It's not to drive couples crazy—it's because weddings are very nuanced. There is no one-size-fits-all wedding, and therefore there isn't really any one-size-fits-all vendor pricing.
Here are some of the factors that will help determine a wedding vendor's pricing:
Your Guest Count
Vendors typically either charge by the hour, or by the amount of guests who will be attending.
Those who charge by hour are usually photographers, videographers, and the band/DJ.
Those who charge by the number of guests are usually the caterer, the baker, the bartender, the florist, and the wedding planner.
Obviously, for those who charge by the guest count, they cannot list pricing online because every wedding will have a different amount of guests. As for those who charge by the hour, this is also flexible, depending on your specific wedding. Some couples may want every single second of their wedding day filmed or photographed—while others may only want portraits.
This is why pricing can seem vague, but the main thing to keep in mind is: when you find a vendor you like, give them a call and go through your goals with them.
Style
The style of your specific wedding will determine many, many things for your vendors. If you want your wedding to look like a rose garden, your florist is going to charge you more than if you just want a few simple bouquets and centerpieces.
If you're having a Great Gatsby themed wedding, your wedding planner is going to charge more than he or she would for a more simple wedding because there will be a lot more work (and probably employees) involved.
If you're planning to do a lot of DIY décor, this might seem like a money-saver. And it can be. However, it's good to keep in mind that if you're providing your own "rentals", that means more work for the wedding planner or venue staff—which could mean more fees. They will most likely be expected to set up your DIY décor, and this needs to be considered.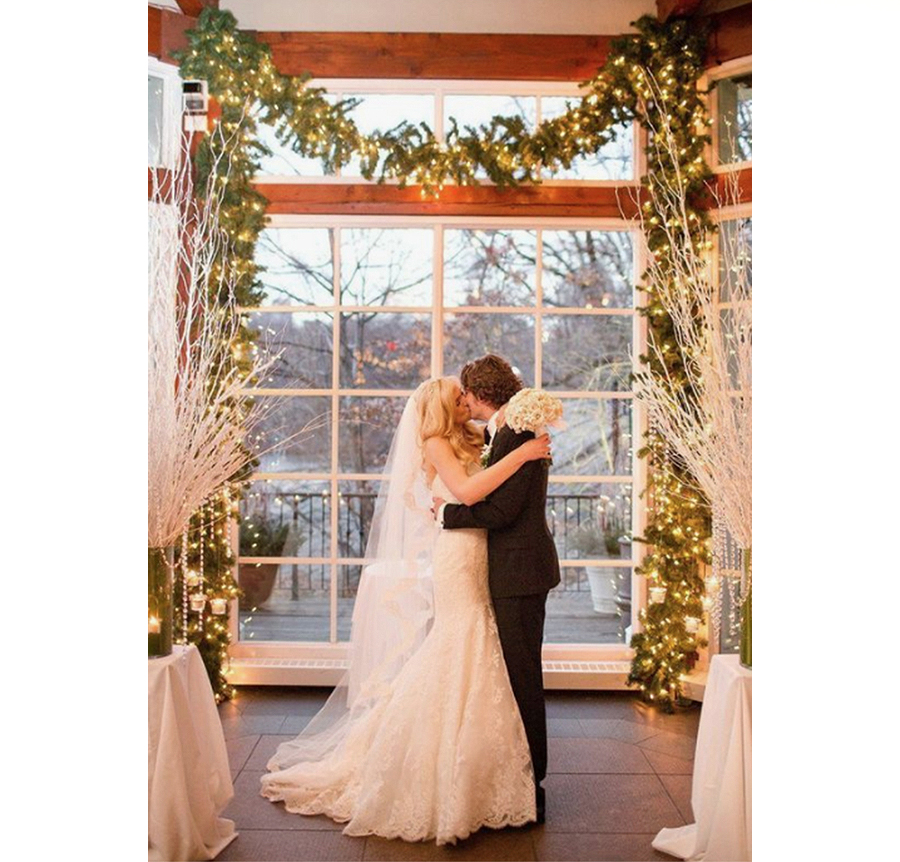 Date And Location
This one is obvious, but it's a good reason why vendors aren't able to list general pricing.
The date and location of your wedding will play a big part in how much your vendors will need to charge you. This is because vendors typically need to pay their employees more on a holiday or weekend. If you get married on a weekday around a time when there's no holidays, this is usually the cheapest regarding vendors.
Your location is also important because they might need to travel, and therefore may need gas or travel money, as well as accommodations.
While unlisted pricing on wedding vendor websites can make planning more difficult, it ultimately will make your wedding better. If you find a vendor that you're serious about, the best thing to do is to simply call them and begin a conversation. And if you're currently looking for your wedding venue, please consider us at Avanti. You can check out our gallery, or contact us to learn more.