Months of hard work and dedication have to mean some downtime. When planning out a party for your company, you need to book the best corporate party venue that will make sure to impress your employees. Relieve some stress and celebrate your accomplishment with a day filled with laughter and fun.
We listed 10 great reasons why a corporate party venue is worth booking for your company both big and small! Let's jump right in. 
A Beautiful Corporate Party Venue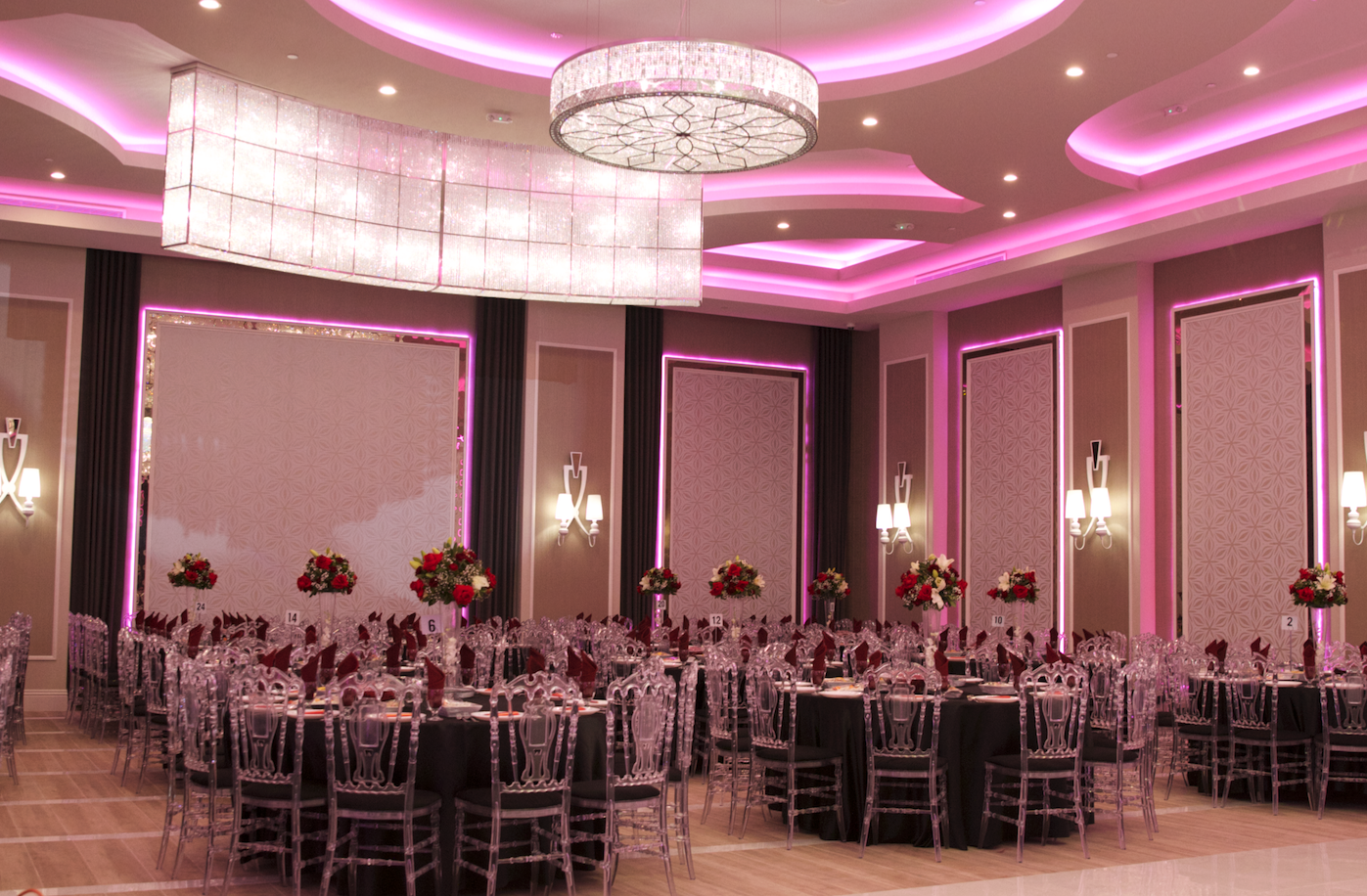 Here at Avanti Banquet Hall we know how to create your vision of a corporate party venue. We'll work with your company to make sure you have an unforgettable day filled with fun, laughter, and joy. From social events, birthday parties, or holiday parties, our experienced corporate event planners will suggest incredible ideas that fit your overall theme.
Our state-of-the-art banquet hall holds a capacity of 350 guests, accompanied by a beautiful white marble dance floor, on-site parking with valet, sophisticated LED lighting system, and an entertainment stage.
Showcase your celebration in our beautiful state-of-the-art banquet hall and schedule a tour with us!
1. It Can Be Customized
To start off, customization of your corporate party venue is highly important since it can make all the planning for your company celebration worth it. Letting out your creative side can spotlight the talents of not only you, but also the employees within your team.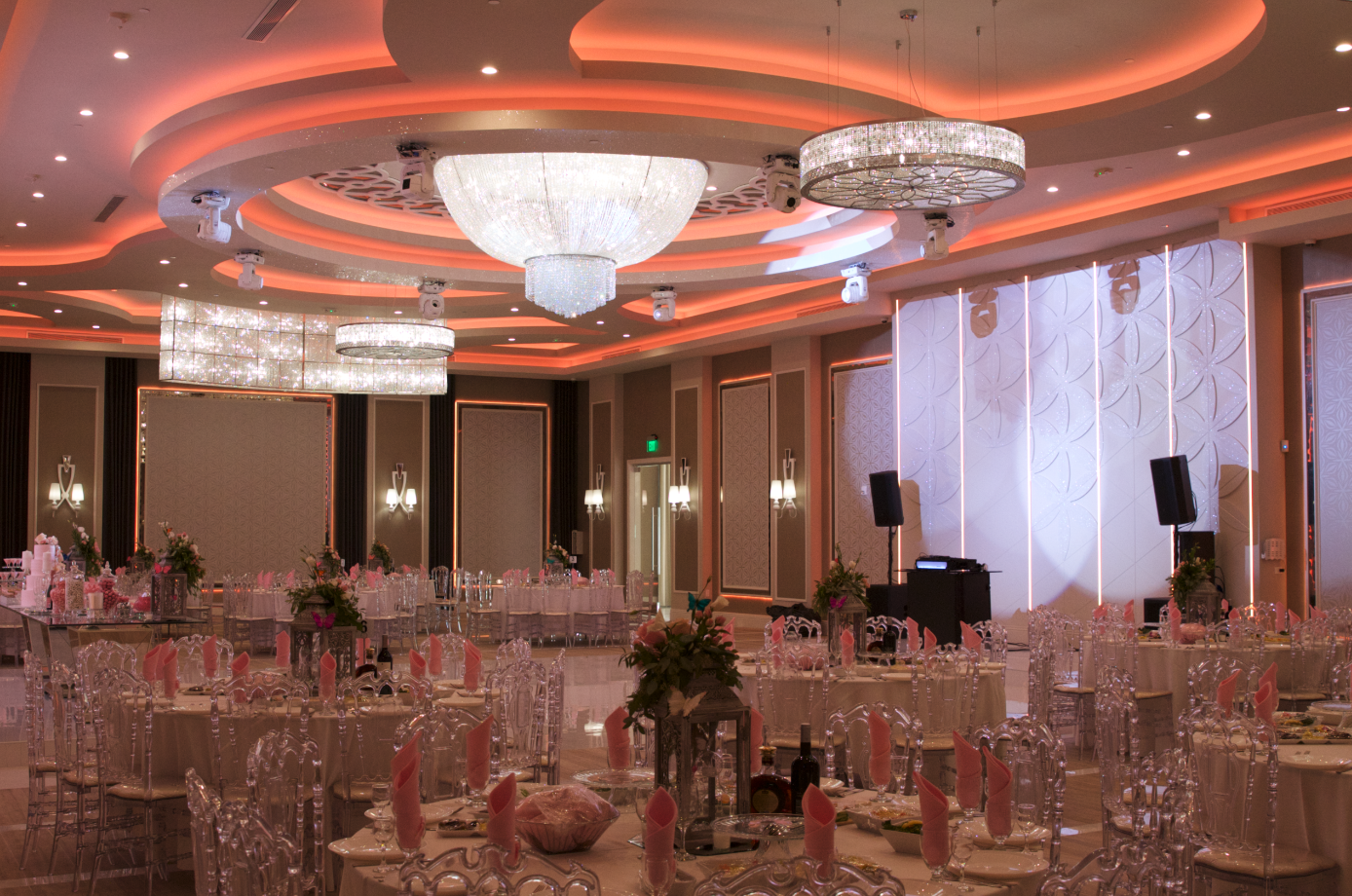 Think about creating an event management team like a creative party planning committee where the most passionate and creative team members will organize the celebration. It's an opportunity to create a creative atmosphere away from the corporate environment and can introduce a wide variety of customizations. 
2. You'll have Plenty of Space
Having a big corporation most likely means you have a big team behind it.  The last thing you want in your corporate party is people standing up because there isn't enough space. Holding your party at a corporate meeting space might be too small, while renting out a conference center or convention center may be too overkill and pricey.
However, having your private event space at a banquet hall may just be the perfect medium. For example, if your team has more than 100 people and you want to celebrate a significant milestone within your company, you need to step up with your location. 
3. You're Outside the Office
The office space is the highest amount of space that you get work done, so that means it might not be the most ideal place to actually hold a celebration. Unlike a corporate party venue, an office workspace feels confined with boring meeting rooms and meeting spaces.
When you go to a location for 5 days a week, you obviously would like to spend some time outside of it. In other words, a corporate party venue is like a breath of fresh air in a different environment. 
4. You Can Create a Party Atmosphere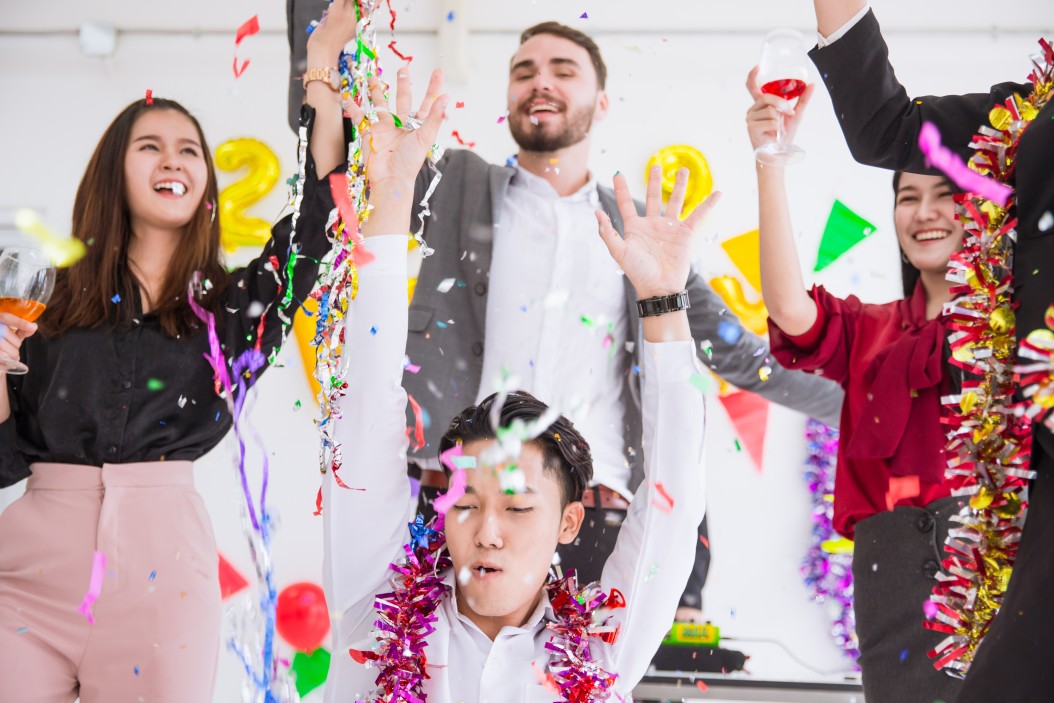 It can be difficult to create the exact atmosphere you're looking for when it's a corporate atmosphere being around. Having a party atmosphere filled with the lights, video projection, and music are simply achieved when booking a corporate party venue. 
You want your special event to be more than just a simple company party. Above all, creating the party atmosphere for your corporate event venue will be so much worth it.
5. The Diverse Food Options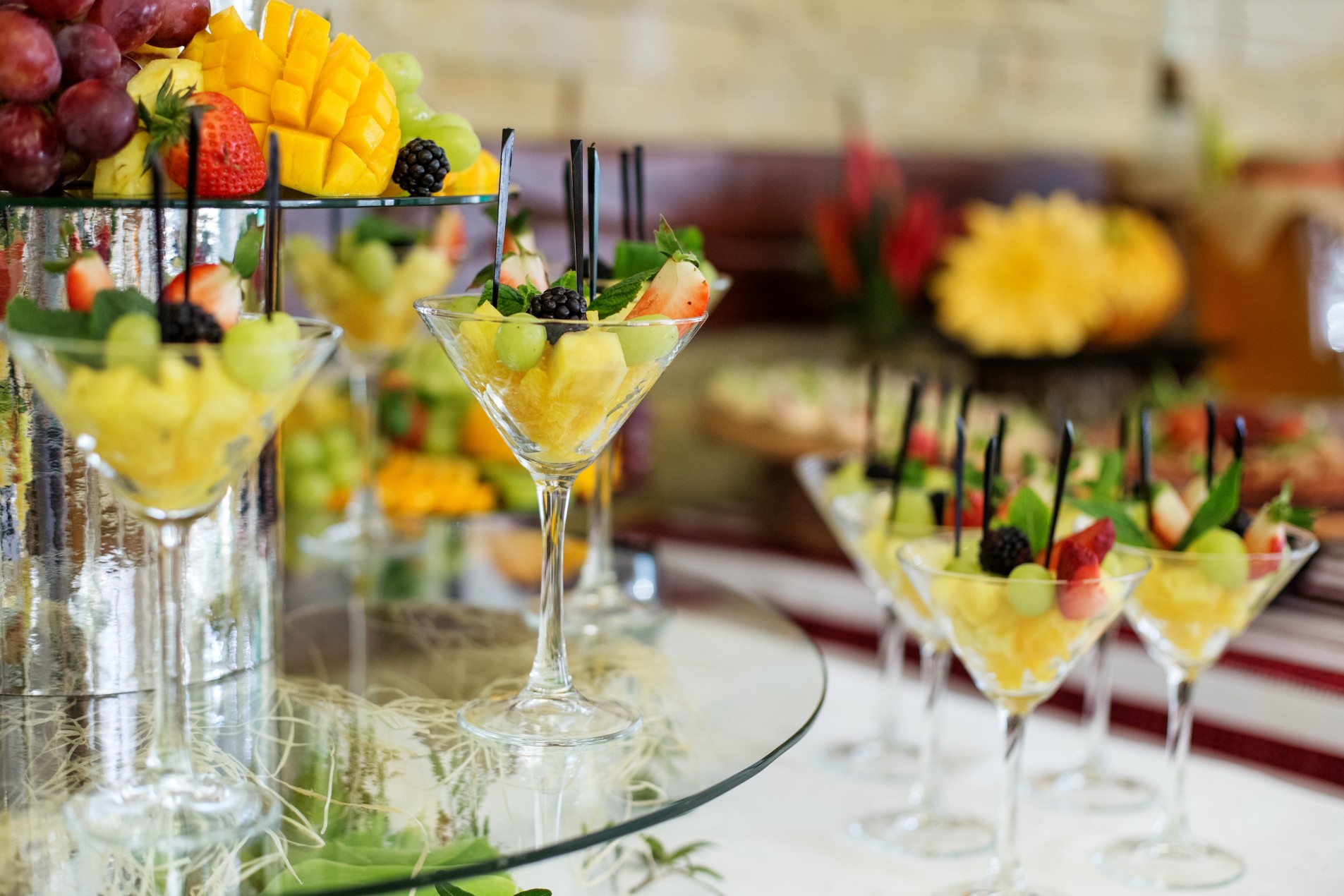 To truly celebrate your team, there's nothing better than giving them free food. Booking a banquet your company the option to creating the menu and overall out look of the company. Banquet halls usually are filled with their own kitchens that can cook up anything you may desire. To end, you want your employees feeling satisfied with both the food and the party.
6. It's a Relaxing Atmosphere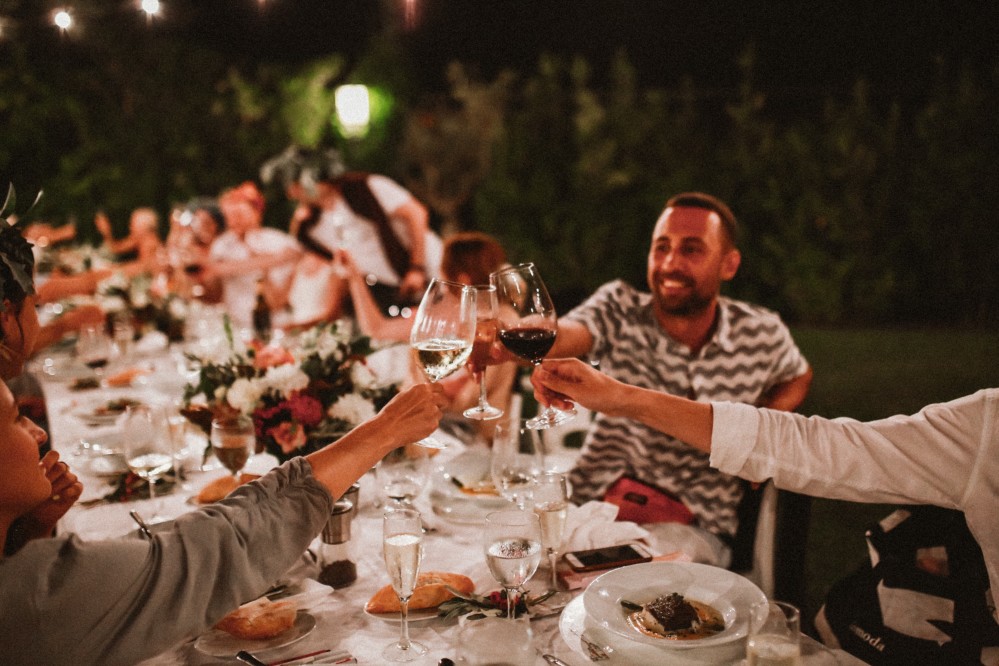 When you create a relaxing business environment, you're most likely going to get relaxed people into that space. No one wants to have a corporate party venue that brings up a stressful environment. Make sure that your party is up to date with what needs to be done within the company. As a result, the more you think how to make it a conversational space, the better chance you will get in getting to know your employees. 
7. Hiring Outside Vendors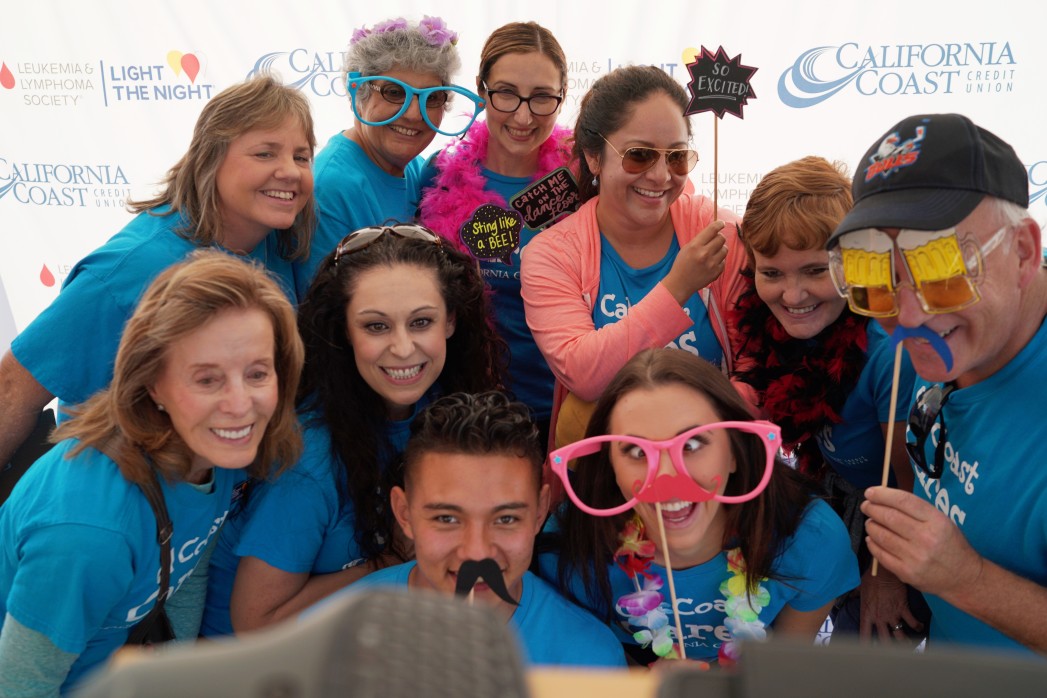 With a large space within a corporate party venue, it's pretty clear that there could space for some extra vendors to be included. This can be a photo booth, a DJ, or a catering company to provide all the food. Overall, it ultimately creates an overall great audio visual atmosphere that can elicit good memories and ideas.
8. Develop a Personal Relationship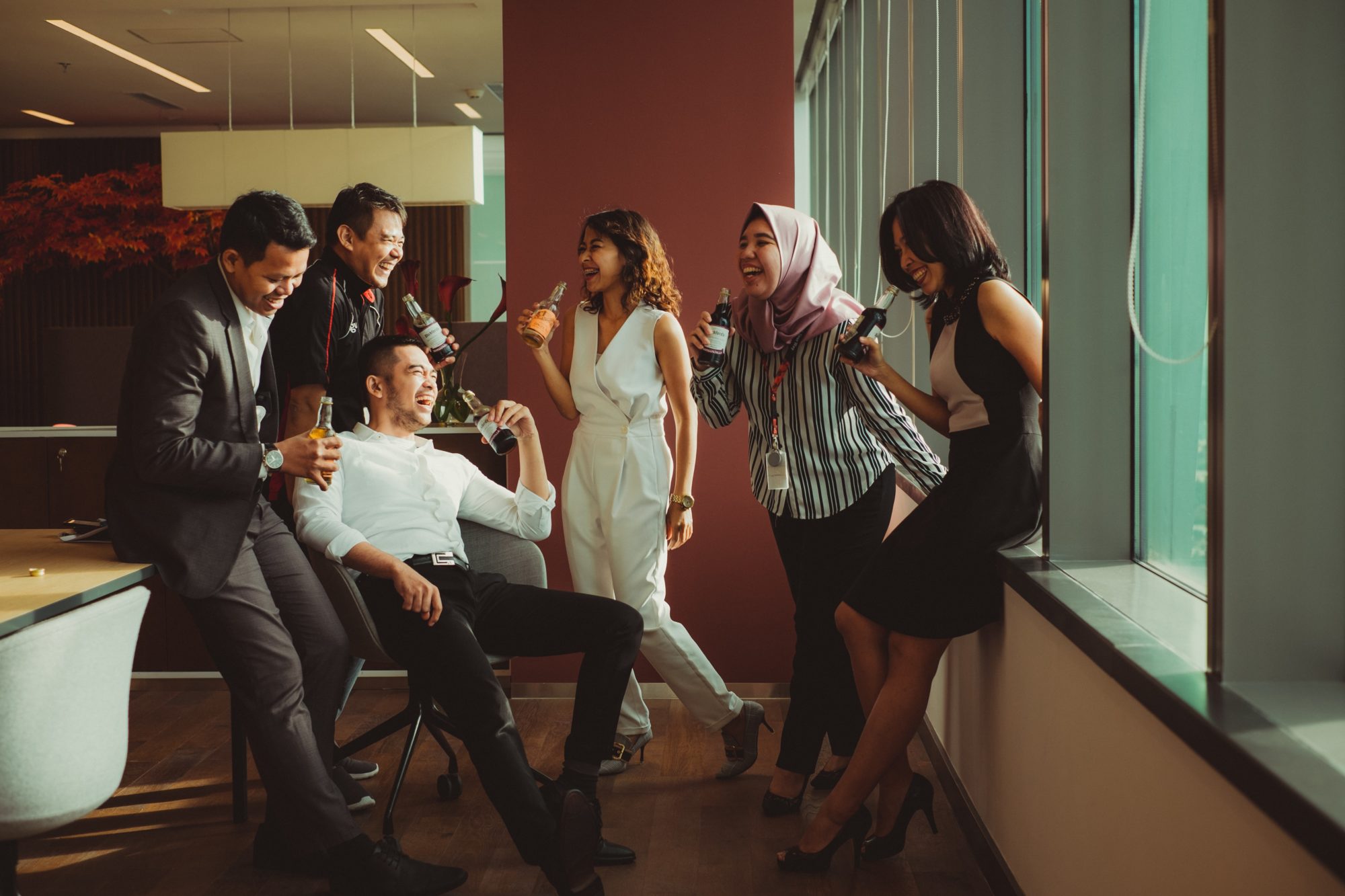 Having a company where it's like family make everyone more caring and be part of a larger team together. When it's not a professional environment, everyone can ease up and really relax. In addition, connecting on a personal level will make your business like a family business where everyone contributes to the overall goal of the company.
9.   It Can Be Part of Your Marketing
When you throw an extravagant celebration inside a corporate party venue, it creates an opportunity to market your company! How do you do that? You can hire a professional photographer or even video editor to create effective content from that celebration. To end, showcasing how you're grateful to employees can tell customers that you care about the work that they do. 
10. It Showcases the Culture within Your Company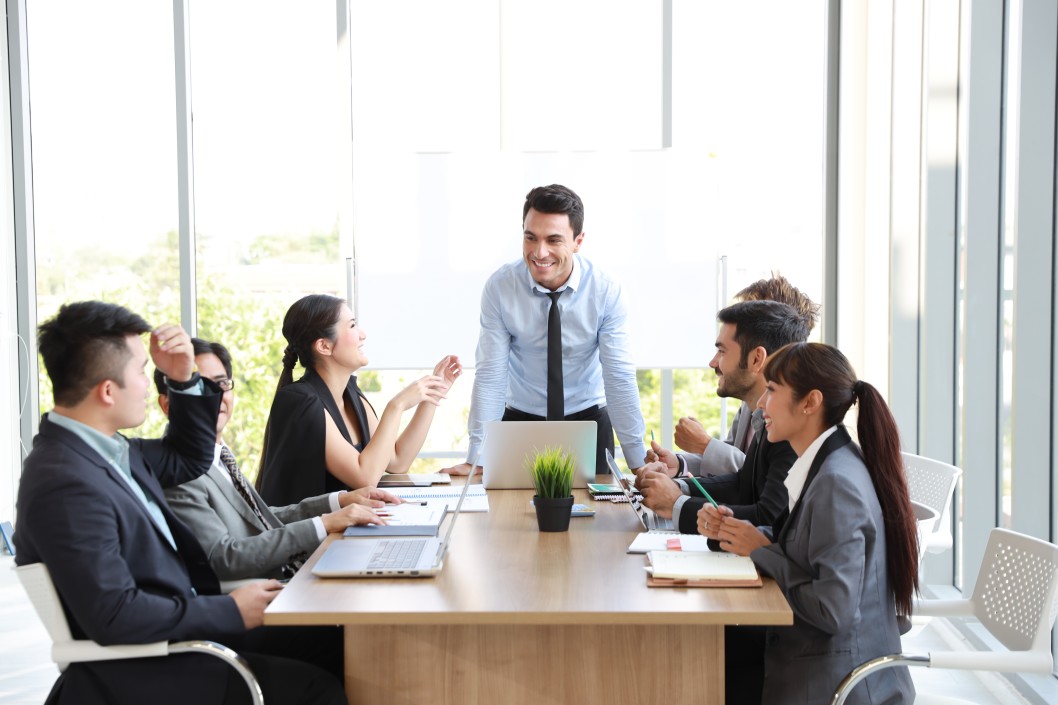 Celebrating a milestone in your company or business can really show customers what your overall culture looks like. Do the workers get along with one another? How do the supervisors interact with their employees outside of a professional atmosphere?
These questions can be answered when everyone is truly relaxed. To emphasize, you want to showcase the positive culture within your company that you will be proud to spotlight. 
What better way to show it by throwing a glamorous party?
Conclusion
Booking a corporate party venue for your company's celebration makes the investment worth it. Relaxing your employees should be a priority when running your company no matter what field you have. Thank your employees by showing them how truly grateful you are for their hard work. Doing so will create a more personal environment, where it feels less corporate and more like a second home.